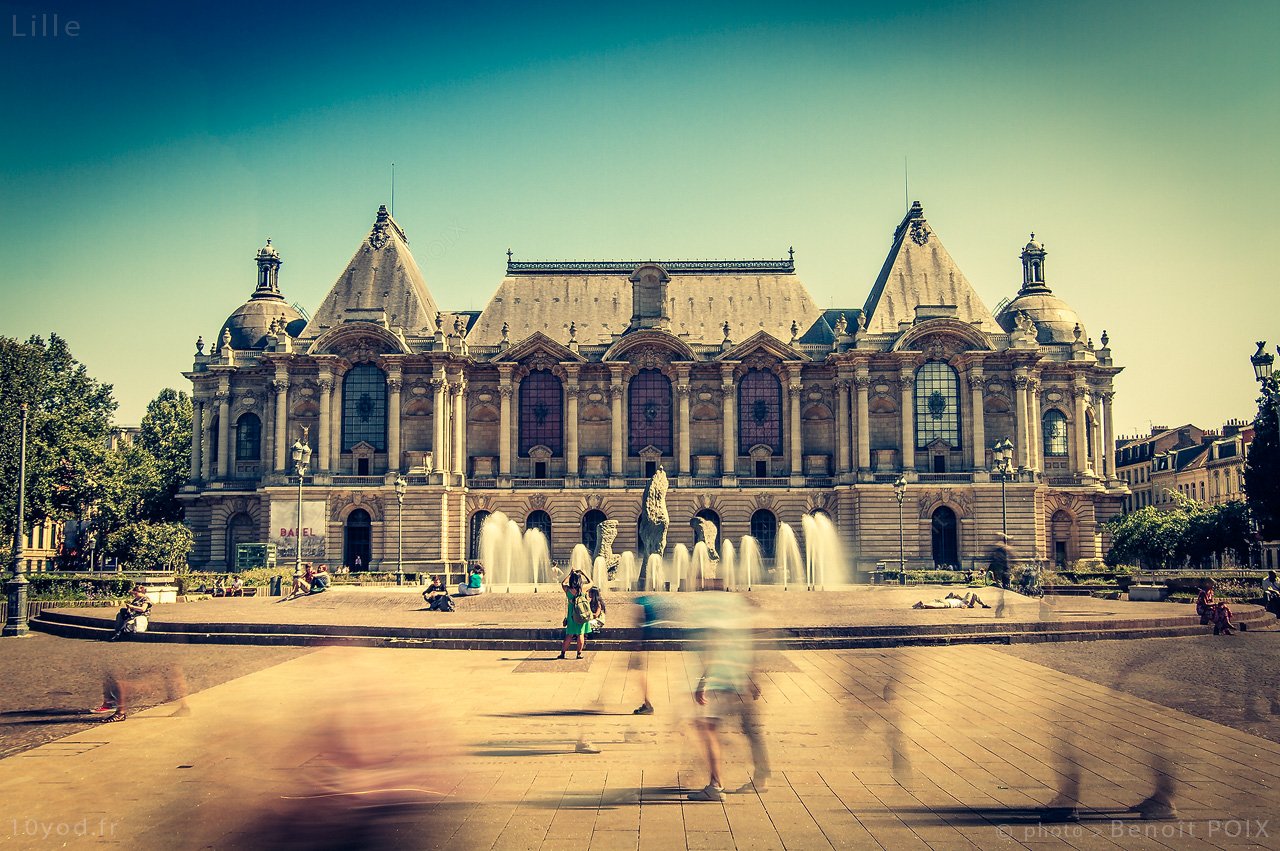 Trois jours à Lille. Ou devrais-je dire, lilloise depuis trois jours. Finis les "j'habite à 100 m de la capitale, mais je n'y mets pas si souvent les pieds", bienvenue centre-ville-de-province, où je suis née mais sans jamais y habiter.
Bien sûr ce n'est plus Paris mais…
* quand j'ouvre les grands rideaux j'ai vue sur un théâtre
* il n'y a pas juste un japonais dans la rue voisine mais deux face à face, on peut aussi manger chinois, italien, indien, thai, africain, étoilé guide michelin, porc, bistrot, il en manque certainement
* trois cinémas (illimité) sont accessibles à moins de 15 minutes à pieds, c'est mieux que le programme télé, rajoute à mon salon des mètres carrés
* monoprix est ouvert jusque minuit, même le franprix du coin fermait plus tôt que ça
* on peut aller à ikea en métro (tout automatique), et se faire expliquer le montage d'une table lack par une dame aux sucettes sur le train du retour (tu mets les pieds, tu tournes : c'est facile même pas besoin de tournevis)
* les touristes visitent aussi la province : j'entends parler anglais, flamand, japonais… allant même jusqu'à renseigner en vo des chercheurs de taxis pour l'aéroport dans la nuit (bonne chance…)
* on peut faire avec un ticket unique un trajet correspondant tramway-métro-bus sans limite de durée, je me sentirais presque en fraude
* les passants ont tous l'air d'être un peu moins riches, un peu moins fiers, un peu plus humains
* le plus chouette c'est qu'il fait beau ces jours-ci, à la façon des gens du nord : qu'importe le froid tant qu'on voit le soleil
* d'ailleurs je n'ai même pas encore allumé le chauffage dans l'appartement, tellement le soleil tape dans les vitres et serre la pièce…
Welcome to the world ? Même pas peur !
( crédit photo Benoit Poix, galerie Lille été 2012 )